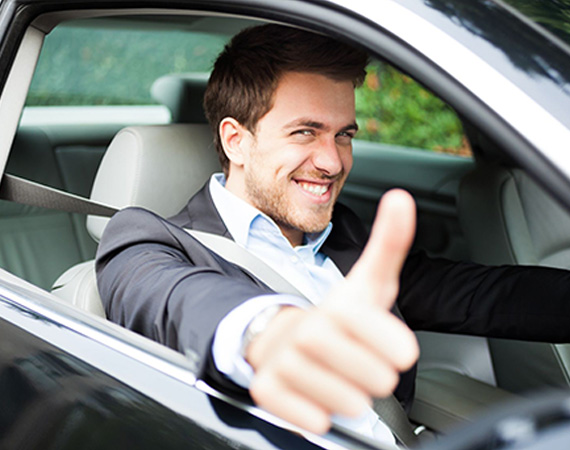 Driving and Owning a Car in Switzerland
May 24th, 2019
Buy a Car
Share this:
If you want to own a car in Switzerland, or even just drive one, the main things to consider are terms of buying or leasing, insurance, and taxes and regulations. As driver's license regulations are different in different countries, chances are you would need to keep several factors in mind.
So, here's a quick guide on key points for you:
Car Test
In Switzerland, all vehicles are subject to a 4 year examination for serviceability. The owner is notified in writing regarding the date of the test. The car must be clean inside, outside and underneath. You may want to let your garage check the car before the official test.
Motorway Tax
To use Swiss motorways, the motorway sticker, called Vignette must always be displayed on the front of the windscreen. It is available from the customs border, post offices, service stations and garages and costs CHF 40 per year. Please keep in mind, there is a fine of over CHF 200 for vehicles without a valid tax sticker.
Driver's License
It is possible to drive with a foreign driver's license for up to 12 months. However, within this first year, it is mandatory to apply for the Swiss driver's license. Applications must be made once permanent accommodation is secured but before the 12th month period is over.  Licences in another alphabet (e.g. Arabic, Chinese, etc.) must be translated and notarized by your consulate.
A Swiss driver's license can take up to 6 weeks to process but you may continue to drive with your foreign driver's license. If stopped by traffic police, inform them of your application and they will verify this in their system. On receipt of the license, the original will also be returned with a stamp on the reverse stating that it is not valid for Switzerland. The Swiss license will be issued in the same categories as the original.
A test drive is required for licenses issued by countries outside of the EU or EFTA. Licences issued in Australia, USA, Canada, Israel, Japan, Korea, New Zealand, and Singapore are not subject to the test drive but additional documentation, such as proof of driving test and the issue date, may be required if not stated on the license. If you are required to take the test drive, you would be well advised to take a couple of driving lessons beforehand.
US/Canadian Driving License
US and Canadian license holders must have an attestation from authorities conforming dates of establishment, test and issue. This is mandatory in order to be issued with a Swiss license. US and Canadian licenses need to have been obtained at least 3 months before arrival in Switzerland, and this must be certified as well.
Contact the authority that issued the license or the driving school where the test was taken, requesting copies of these documents. The US Consulate in Switzerland may also assist.