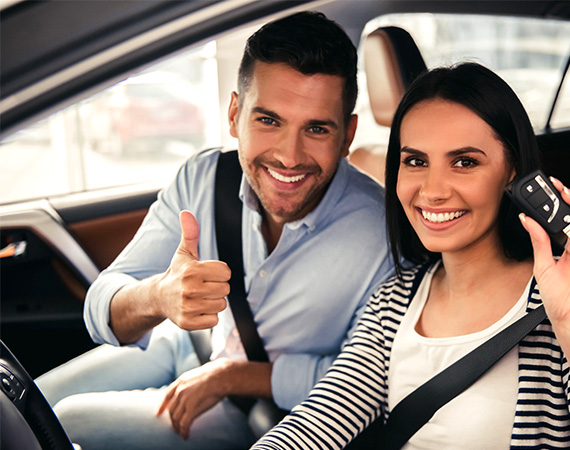 Here's Why Autociel is the Right Choice for Expats
September 11th, 2019
Buy a Car
Share this:
Autociel has been the first choice for expats in Switzerland since 2002. And this article explains where we differ from any other car dealer that you may come across.
At Autociel, we focus on understanding your needs. We are happy to offer a no-obligation telephone consultation to all our new clients so that we can best understand your specific car needs. During the consultation we will help you decide if it is a good option to import your car. If not, and if you are looking at getting a car in Switzerland, we consult you on whether to lease or buy a car, or if renting the same would be the best option. We are always focused on helping you in deciding what kind of car is suitable for you and your situation.
Unlike major dealerships, we offer all brands of cars and we don't have cars on stock. This means that we aren't trying to convince you that the cars we have are the ones you need.
We really listen to our customers' needs and then search for the best possible solutions.
Why Autociel is the right choice for you?
Very often we see customers facing problems with re-selling the cars they've bought from major car dealerships. And most of the time this happens when they are preparing to leave Switzerland. We are very much familiar with the issues expats can encounter during this time. Early cancellation of leasing contract, re-selling a car that is not so much in demand are few of them.
Many expats are disappointed with the price they get when selling their car three or four years after purchase. Our in-depth knowledge of the market as well as understanding of the specific needs of expats will help you avoid the significant financial loss that could arise from the avoidable problems regular Swiss dealerships are not familiar with.
At Autociel, we spend time to get to know our clients so that we can serve them best. We need to understand the basics, like length of stay in Switzerland, family size, and date of your move. But there are many other details which are extremely useful.
Therefore, phone consultation includes the following questions too:
What features in a car are important for you to have?
What kind of car do you currently drive in your home country? What do you like or dislike about it?
What is your budget?
Who will spend the most time driving the car? It is preferable that we consult with the primary driver.
Do you want something flashy and exciting or more practical? What makes sense?
What specifications do you need, such as tinted windows or rear airbags for children? We can advise on what specifications make sense in Switzerland, as these may be different from your needs in your home country.
Setting expectations
We invest the time to introduce newcomers to the Swiss car market and offer advice on how to avoid or diminish the sometimes very high costs of the market.
Driving in Switzerland will also likely to be a different experience than driving in your home country. We will introduce you to driving culture in Switzerland to help set your expectations for when you arrive.
Tips for driving in Switzerland that could affect your choice of car
Things are smaller here. The size of Swiss roads, garages and cars are sometimes surprising small to newcomers who are used to more space. Owning the same SUV that you did in the USA may not be a comfortable option in Switzerland.
Think about resale value. You will probably be selling your car in Switzerland when you leave; so, it is good to consider the types of cars that are more valuable in the Swiss market. This is important for expats planning to move on but makes a lot of sense for non-expat buyers too.
Petrol vs. diesel. For those accustomed to driving petrol cars (USA, Gulf states), it's important to realise that this is less common here in Switzerland. Petrol engines are a good option for small cars but far less so for large SUVs. It is practically impossible to resell a petrol engine SUV in Switzerland.
Petrol vs. diesel – leasing price. This topic also has a major impact on the leasing price. Because the final resell value of a big car with a petrol engine is less than the same car with a diesel engine, the leasing costs have to write off more value over the course of the leasing period. So, the leasing payments for petrol cars are usually more expensive.
Electric and Hybrid cars. This can be a very good solution and those cars will probably have best resales value in future, talk to our experts.
Flexibility and customer service
Autociel responds to all inquiries in a maximum of two days. We are in constant contact with our customers. We are experienced and confident in conducting the entire consultation process by telephone or by email. Following the consultation process, we suggest four to six cars to each customer, including information on re-sale value and leasing.
Specialized expertise for expats
It is a different experience selling a car to an expat than to a Swiss person. The process usually needs more time to take their special circumstances into account. We have been working with expats since 2002. Our expertise streamlines the process of finding the right car for you in Switzerland.
Autociel is the only national dealership in Switzerland that specializes in expats. We can help you find the best car at the best price, because we are independent and have the best network.
We look forward to serving you.