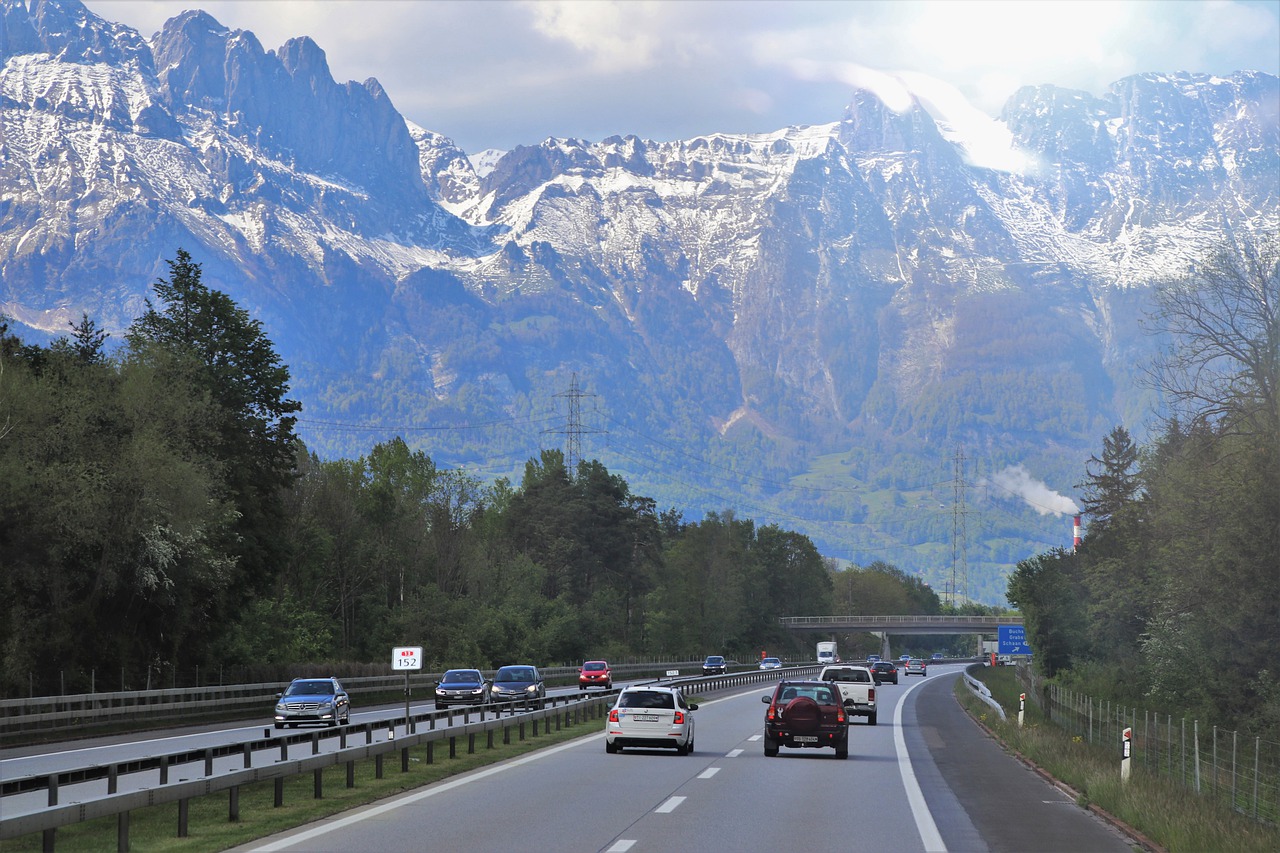 Importing Your Car from the UK And Continental Europe
September 11th, 2019
Car Import
Share this:
If you are looking at importing a car to Switzerland from UK or Continental Europe, the transportation part is easy. You can simply drive your car across border. But, to import your car properly, you do need to take a few steps and complete the official procedure. Like most official procedures, it can be a little hasslesome and time consuming.
But, not with Autociel! We help you import your car from UK and Continental Europe with zero hassle. Let's see how!
Importing a car to Switzerland from the UK
If you are thinking about importing your UK-registered car when you move to Switzerland, there are a few things to consider. The process is not always a straightforward one.
UK drivers who want to import their car will need to adjust to driving a Right Hand Drive (RHD) vehicle on the other side of the road here in Switzerland. This transition is often more difficult than expected. Most people end up deciding to sell their British car and switch to a Left Hand Drive (LHD) car within six months of arriving. There is almost zero demand for RHD cars in Switzerland; so they are pretty hard to resell. Often these cars end up being exported back to the UK for resell, creating extra cost and hassle for the car owner.
Importing a car to Switzerland from continental Europe
As road standards are mostly the same in continental EU and Switzerland, it is reasonable to consider importing your car from this region. See the below sections for more information on what requirements you can expect to meet in the process.
Import fees
Swiss VAT on car imports is currently (June 2019) 7.7% and customs duties are approximately 4% of the current value of the car. In addition to these taxes, there are quite a few other bureaucratic hurdles that one need to deal with too. Being an expert in importing cars, Autociel can provide you with end to end assistance. This way, you can import your car to Switzerland with no hassle or headache in your part!
Carbon dioxide emissions tax
In 2012 Switzerland implemented new law requiring taxation on car emissions. Cars with high CO2 emissions values (cars that pollute more) are charged at a higher tax rate than cars with low emissions. The CO2 Exchange in Switzerland (http://www.co2-exchange.ch/) answers questions about the Swiss CO2 car emissions tax and can help reduce the cost of the tax.
Importing a car to Switzerland tax-free
In some cases, you may be able to import your car to Switzerland tax-free!
If you have bought your car more than six months prior to beginning work in Switzerland it qualifies as part of your "moving goods", the goods you bring with you as part of your relocation to Switzerland. In this case, you would not have to pay the Swiss VAT or customs taxes mentioned above on your vehicle.
Buying and importing a car in continental Europe or the UK
In some cases, it might be worth buying the car you want in Europe, even if it means paying the 7.7% VAT (as of June 2019) and 4% customs taxes (the 4% do not for electric cars).
Autociel will help you assess whether it is better for you to buy your car inside or outside of Switzerland. If you buy your car abroad, Autociel can help you import it, make sure it clears customs, pay the reduced CO2-fee, and register it in Switzerland.
Good to know points if you are moving from the UK
There are brands such as Audi, BMW, Volvo, Volkswagen and Nissan which sell Left Hand Drive (LHD) and tax-free cars in the UK. Autociel has strong relationships with most of these dealers and in many cases benefits from great prices.
Compulsory car testing and vehicle registration
Depending on your car and whether it meets Swiss road standards, you may have to undergo testing by the Swiss car registration authorities. Each Canton has its own road vehicle authority, but they follow a common national standard. You are obliged to use the vehicle authority of the Canton in which you are a registered resident. Following testing, you may need to make mandatory modifications to your car in order to continue with the import. Cars with a European Certificate of Conformity can be imported without tests or modifications.
Cars that qualify as tax-free imports must be registered with Swiss license plates within 12 months of arriving in the country. Be sure to check with your insurance company to find out whether or not they will continue to cover you once you have arrived in Switzerland, and if yes, then for how long.
Autociel services for importing your car to Switzerland
Autociel can provide you with the following support on car imports:
Calculating the full cost of importing your car before you start the process
Assessing whether your car qualifies as a tax-free import
Arranging customs clearing for both taxable and tax-free imports
Arranging a reduced CO2 tax fee (if your car is less than six months old) through the CO2 exchange program.
Ordering all the necessary paperwork for the car
Arranging the mandatory car testing
Arranging registration at the Cantonal road vehicle authority
Key-in-hand delivery
Autociel is the Swiss car dealer that specialises in the expat market. Whether you have yet to arrive or you're a long-term resident, Autociel will find you the best car at the best price. We provide advice and support on importing cars to Switzerland from anywhere in the world.
Get in touch with our experts for a no-obligation consultation today!